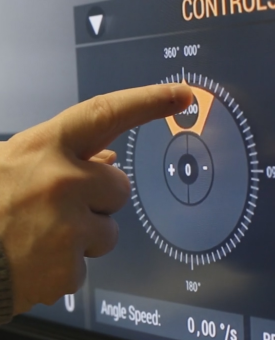 PRESENTATIONS WORTHY OF YOUR VISION
Upgrade your presentations with rich audio-visual content, advanced real-time 3D graphics, and high interactivity.
Whether it's a corporate or trade show presentation, digital billboard or a multimedia kiosk, we know that quality content and ease of interaction are crucial for communicating your ideas to your clients and users.
Infenso can help you in every phase of creating your presentation: from conceptualization, user interface design and user experience design, creation of first-class multimedia content (image, sound, 3D graphics) to integration with both advanced hardware and software.