IAAS SERVICE (CDU)
The CDU IaaS service has been enriched with a classic IaaS service with all the infrastructure services necessary for the smooth operation of the platform and has been adapted to host the systems and services of public sector bodies. The basic IaaS service is a virtual instance (VM) and everything necessary to establish a virtual data center in the CDU cloud.
IaaS– infrastructure as a service
CDU– shared services center
We offer the service of planning, setting up and maintaining the service infrastructure of the Shared Services Center
Advantage of using IaaS CDU service
The IaaS service is organized into projects that represent security and resource containers. The project has the following characteristics:
Each user of the IaaS service can have one or more projects. The project is a security zone to which certain user accounts have access and the proposal is to designate one complete service for one project. For example one register is one project.
Schematic presentation of the project: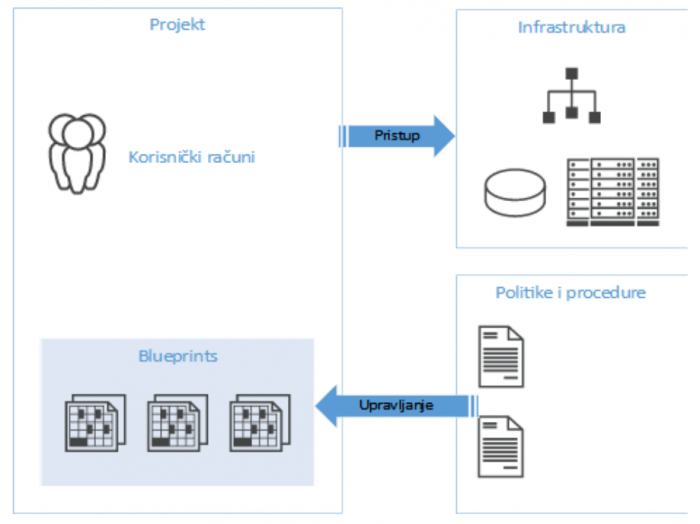 IAAS NETWORK ARCHITECTURE
Network architecture is related to the organization of projects. Each project is a separate virtual data center with one dedicated virtual network router (virtual router). The projects are networked from each other, which ensures a high level of security of the entire CDU platform. Services housed in various projects can communicate with each other exclusively through the regular mode of communication: Internet / Hitronet / GSB or exceptionally, through internal links that are established at the request of the user.